Taj Azarian, PhD MPH
Dr. Taj Azarian is currently an assistant professor at the Burnett School of Biomedical Science, University of Central Florida. His lab uses pathogen genomics to investigate the emergence and spread of bacterial infectious diseases, with a specific interest in antibiotic-resistant pathogens that are frequent causes of healthcare-associated infections. To accomplish this, they use a variety of tools including epidemiology, bioinformatics, computational biology, population genomics, and phylogenetics. The Azarian lab's goal is to understand the factors that contribute to pathogen success and to develop new genomic epidemiological methods to detect, monitor, and combat the growing threat of antimicrobial resistance.
Assistant Professor, Genomics and Bioinformatics Cluster
Burnett School of Biomedical Science, College of Medicine
University of Central Florida
Education and Training
2018 – Harvard University, Postdoctoral Fellow. Center for Communicable Disease Dynamics. Laboratories of William P Hanage and Marc Lipsitch
2015 – University of Florida, PhD in Epidemiology. Laboratory of Marco Salemi
2009 – Florida Department of Health. Fellow. Florida Epidemic Intelligence Service
2007 – University of Florida, Masters in Public Health. Epidemiology
2004 – University of Florida, B.S. Microbiology
---
Dr. Eleonora Cella is currently a Post-doctoral Scholar at Burnett School of Biomedical Sciences in the laboratory of Dr. Azarian. Her research is focused on microbial evolutionary dynamics and molecular epidemiology of infectious diseases.
Her experience is in the use of cutting edge genomic tools, analyzing next-generation sequencing data, and using advanced phylogenetic analytical algorithms and bioinformatics tools.
Education and training
2018 – Post-doctoral fellow at the University Campus Bio-medico of Rome, Rome, Italy
2017 – PhD in Public Health and Infectious Diseases at the University of Rome "La Sapienza", Rome, Italy.
2013 – Masters in Molecular and Cellular Biology at the University of Rome "Tor Vergata", Rome, Italy.
2011 – Bachelor in Human Biology at the University of Rome "Tor Vergata", Rome, Italy
---
Dr. Sayf Al-Deen Hassouneh is currently a post-doctoral fellow at the Burnett School of Biomedical sciences in the laboratory of Dr. Taj Azarian. His previous research focused on the analyzing the differences between healthy gut microbiomes across geographical regions, as well as the analysis of healthy and diseased gut microbiomes using compositional data analysis methodologies. He has also conducted research analyzing the effects of SNP's in the _TL1A_ gene on Crohn's disease prevalence and response to therapeutics. Currently, his research centers around the use of next-gen sequencing for genomics, metagenomics, and molecular epidemiology.
---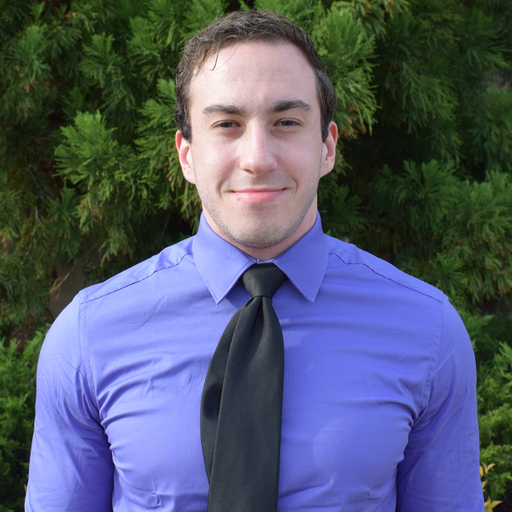 My name is Noah Greenman. I am a PhD student in Dr. Azarian's lab in fall of 2019. I received my Bachelor of Science at James Madison University (JMU) in spring of 2016 and my Master of Science at JMU in Spring of 2019. My academic interests have always been in cell and molecular biology, with a growing fascination with bioinformatics. My masters thesis focused on the prevalence of Salmonella enterica in the Shenandoah Valley in Virginia with a focus on the prevalence of mobile genetic elements conferring antimicrobial resistance genes. My focus in Dr. Azarian's lab involves developing metagenomic techniques using Oxford Nanopore Technologies long-read sequencing data and applying metagenomics to studying disease. Outside of school, I am a very active person who enjoys working out regularly, especially weightlifting. My hobbies include video gaming, drawing, cooking, socializing with friends and colleagues, reading, and writing stories.
---
Sobur Ali
is a PhD student at the Burnett School of Biomedical Sciences, UCF. His research interest in the Azarian lab is the understanding of the evolution of emerging infectious pathogens- especially SARS-CoV-2. He previously graduated with a BS and MS in Microbiology from the University of Dhaka. Prior to UCF, Sobur worked at icddr,b Dhaka, in Environmental Microbiology Lab where he studied bacterial pathogenicity, antibiotic resistance, and diversity.
---
My name is Wageha Talib. I am a graduate student at the University of Central Florida in the Burnett School of Biomedical Sciences. I am working in the Azarian Lab for my master's thesis. My research interest has always been genomic studies of pathogenic microorganisms. My previous research work was on isolation, molecular diagnosis, and antibiotic resistant profile studies of Acinetobacter from human and animal origins. My current research focuses on investigating the impact of quorum sensing on polymicrobial interactions in cystic fibrosis patients. I always have a keen interest in learning bioinformatics which is being nurtured in our lab. My hobbies include meditation, yoga, gardening, reading books, cooking, and socializing with friends.
---
Atrayee Chatterjee is a Master's thesis graduate student at the Burnett School of Biomedical Sciences. Her research in the Azarian lab revolves around the host susceptibility of temperate phages of S. aureus with a special focus on Staphylococcal Skin Scalded Syndrome caused by MRSA. Prior to UCF, Atrayee graduated from Kalinga Institute of Industrial Technology with a B.Tech-M.Tech in Biotechnology. Before joining UCF, she worked with the sales operations and project management team at Clevergene – a genomics startup in Bengaluru, India. Atrayee is interested in working at the intersection of genomics, bioinformatics and molecular biology in the Biotech Industry. In her downtime, she loves to cook, travel and learn new languages.
---
Jillian Glasser is currently a medical student at the UCF College of Medicine. She is currently working in the Azarian Lab on a project that focuses on the genomic analysis of osteomyelitis-causing Staphylococcus aureus. She graduated from Brown University in 2019 with a BA in Health and Human Biology. While at Brown and after her graduation, she did clinical and translational orthopedics research, regarding orthopedic trauma, total joint arthroplasty, and surgical/implant infections. Additionally, she was on the varsity Brown University Swimming and Diving Team from 2015-2019.
---
Juan Miguel Gonzalez-Rivero is a senior undergraduate student currently majoring in Biomedical Sciences and Biotechnology. He works at AdventHealth both as a Clinical Laboratory Assistant and Phlebotomist, which has allowed him to provide care for patients as well as having a behind the scenes experience in how blood tests are done. Currently, Juan is pursuing his Honors In the Major thesis under Dr. Azarian in which he is learning more on bioinformatics and genomics. Along his research interests are epidemiology, antibiotic resistance, genetics, and neuroscience. Outside of school, Juan enjoys photography, reading, and traveling. After graduation, he intends to pursue further education in graduate and medical school in order to become a medical researcher in neuroscience.
---
ALUMNI
---
Anita Samadabadi graduated from UCF in 2020 with a bachelors in Biomedical Sciences. During her years at UCF, she was involved in a NSF sponsored research cohort called T-LEARN. As one of the first students in the Azarian lab, Anita was heavily involved in the cystic fibrosis (CF) project while completing her Honors In the Major. While in the Azarian lab, Anita defended her research successfully and published in the UCF STARS journal. During her years in the Azarian lab, Anita had the opportunity to present at multiple conferences and showcase her CF research. Currently, Anita works as a manager at a non-profit healthcare clinic for disadvantaged individuals. She intends to apply to PA school and continue working in the healthcare field for the foreseeable future.
---
Dr. Mohammad Jubair completed a post-doctoral fellowship Scholar at Burnett School of Biomedical Sciences in the laboratory of Dr. Azarian. He holds a Bachelor and Masters in Microbiology and PhD in Biological Sciences from the University of Dhaka in Dhaka, Bangladesh. He currently works as a research scientist for icddr,b in Dhaka, Bengledesh.
---
Smitha Shambhu graduated from UCF with a Masters in Biotechnology. She currently works with the Gene Therapy team at Gordian Biotechnology on single cell sequencing, plasmid cloning and AAV production that makes the in vivo therapeutic screening platform. At the Azarian lab she was focused on understanding the mechanisms of horizontal gene transfer in Streptococcus pneumoniae and variations influenced by changes in gene expression.
---
Julia Webb graduated from UCF with a Masters in Biotechnology and Bachelors in Biomedical Sciences. During her time with the Azarian Lab, she was involved in the Navajo S. aureus project, and her thesis focused on the intrahost diversity of S. aureus during carriage. She is now attending the University of North Carolina at Chapel Hill, earning her PhD in Bioinformatics and Computational Biology.