Taj Azarian, PhD MPH
Assistant Professor, Genomics and Bioinformatics Cluster
Burnett School of Biomedical Science, College of Medicine
University of Central Florida
Education and Training
2018 – Harvard University, Postdoctoral Fellow. Center for Communicable Disease Dynamics. Laboratories of William P Hanage and Marc Lipsitch
2015 – University of Florida, PhD in Epidemiology.  Laboratory of Marco Salemi
2009 – Florida Department of Health. Fellow.  Florida Epidemic Intelligence Service
2007 – University of Florida, Masters in Public Health. Epidemiology
2004 – University of Florida, B.S. Microbiology
---
Dr. Mohammad Jubair is currently a Post-doctoral Scholar at Burnett School of Biomedical Sciences in the laboratory of Dr. Azarian. He holds a Bachelor and Masters in Microbiology and PhD in Biological Sciences from the University of Dhaka in Dhaka, Bangladesh.
Major focus of his PhD research was on the persistence of cholera in aquatic environments conducted at the University of Florida in Gainesville, Florida research facility. Dr. Jubair was the first to report the 'Persister' phenotype of Vibrio cholerae. He has more than 10 years of professional experience as a microbiologist and molecular biologist in academia, private industry and government laboratories.
Dr. Jubair's professional experience includes managing environmental microbiology and molecular biology laboratories, developing and standardizing new assays, implementing cutting-edge molecular techniques to study environmental microbes, and publishing in peer-reviewed journals. Before joining at UCF, Dr. Jubair was conducting eDNA and conservation genetics research, and genomics of threatened and invasive species, as a Conservation Geneticist in the US Geological Survey, Gainesville, Florida.
Dr. Jubair has extensive experience in PCR, quantitative PCR, digital droplet PCR, molecular cloning, genetic engineering, whole genome sequencing, eDNA, conservation genetics and mammalian cell culture. He is currently applying his extensive knowledge and experience to the development of innovative and cutting-edge molecular biology techniques to study Bacterial Pathogen Genomics and Genomic Epidemiology.
---
Dr. Eleonora Cella is currently a Post-doctoral Scholar at Burnett School of Biomedical Sciences in the laboratory of Dr. Azarian.  Her research is focused on microbial evolutionary dynamics and molecular epidemiology of infectious diseases.
Her experience is in the use of cutting edge genomic tools, analyzing next-generation sequencing data, and using advanced phylogenetic analytical algorithms and bioinformatics tools.
Education and training
2018 – Post-doctoral fellow at the University Campus Bio-medico of Rome, Rome, Italy
2017 – PhD in Public Health and Infectious Diseases at the University of Rome "La Sapienza", Rome, Italy.
2013 – Masters in Molecular and Cellular Biology at the University of Rome "Tor Vergata", Rome, Italy.
2011 – Bachelor in Human Biology at the University of Rome "Tor Vergata", Rome, Italy
---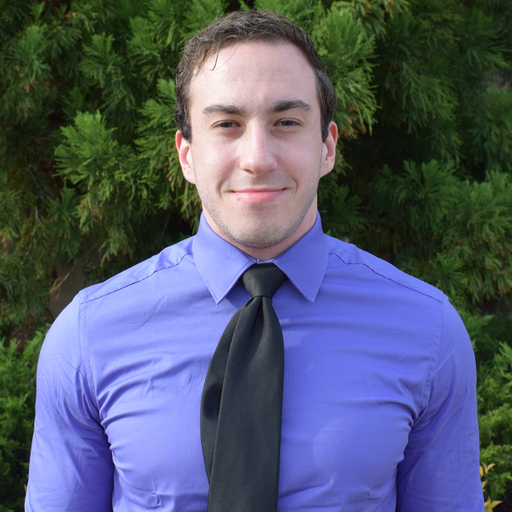 My name is Noah Greenman. I am a PhD student in Dr. Azarian's lab in fall of 2019. I received my Bachelor of Science at James Madison University (JMU) in spring of 2016 and my Master of Science at JMU in Spring of 2019. My academic interests have always been in cell and molecular biology, with a growing fascination with bioinformatics. My masters thesis focused on the prevalence of Salmonella enterica in the Shenandoah Valley in Virginia with a focus on the prevalence of mobile genetic elements conferring antimicrobial resistance genes. My focus in Dr. Azarian's lab involves developing metagenomic techniques using Oxford Nanopore Technologies long-read sequencing data and applying metagenomics to studying disease. Outside of school, I am a very active person who enjoys working out regularly, especially weightlifting. My hobbies include video gaming, drawing, cooking, socializing with friends and colleagues, reading, and writing stories.
---
My name is Smitha Shambhu and I am a graduate student in Biomedical Sciences at the Burnett School of Biomedical Sciences and working in the Azarian lab for my masters thesis. My current research focuses on understanding the mechanisms of horizontal gene transfer in Streptococcus pneumoniae and variations influenced by changes in gene expression. I am interested in learning more about how molecular biology and genomics help us understand different facets of bacterial pathogenesis. Working in this laboratory has really fostered my interest in the impact of biomedical research on public health.
---
Raven S. Wright is a graduate student at the University of Central Florida in the Burnett School of Biomedical Sciences. She is getting a master's degree in Biomedical Sciences with a concentration in Infectious disease. She also has a bachelor's degree in History of Science,
Medicine and Technology from the Johns Hopkins University in Baltimore, MD. She is currently going through the medical school admissions process and plans to attend medical school in the Fall of 2021. Her professional interests are in the care and management of diseases in infants and young children, with plans to become a neonatologist and professor upon completion of medical school. Raven also has a deep interest in the history of medicine and how that contributes to current cultural ideologies surrounding the medical institution. In her free time, she is an avid reader, listens to music and helps care for the young children in her family.
---
My name is Anita Samadabadi, I'm a fourth year biomedical sciences major. I've had the honor to be a part of the Azarian Lab since Fall of 2018. I have been involved in our Cystic Fibrosis project with collaboration with Nemours Children's Hospital. I'm planning to go to medical school and I am interested in Pediatrics and Emergency medicine. In my free time I love practicing yoga, reading books, baking, and knitting.
---